How can a Certified Divorce Financial Analyst ™ help your situation?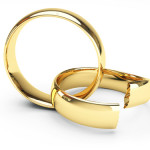 Linda has practiced as a Certified Divorce Financial Analyst since 2000. She will examine the financial issues of your divorce and help you reach a settlement that fully addresses your financial future.
A CDFA ™ is trained to:
Help determine the short-term and long-term financial impact of a proposed divorce settlement
Offer valuable insight into the pros and cons of different settlement proposals
Help you avoid the common financial pitfalls
A CDFA™ can help you to understand:
Personal vs. marital property
Valuing and dividing property
Equitable distribution of property
Retirement and pensions
Spousal and child support
Splitting the house
Tax problems and solutions
You'll benefit from:
Having peace of mind that your settlement is financially feasible
Hearing an objective viewpoint in an emotional situation
Getting expert advice about your special financial needs
Lower fees
A CDFA™ has:
Graduated from the Institute for Divorce Financial Analysts
Extensive financial expertise in the fields of financial planning, accounting, tax or law
Received specialized training in the financial issues of divorce
Fulfilled continuing education requirements
Misinformation can be detrimental. Couples frequently have false expectations that they will be able to secure a divorce settlement allowing them to continue with their accustomed style of living.
Financial divorce analysis helps to ensure a good, stable economic future and prevent long-term regret with financial decisions made during the divorce process.
Simply put, if you and your spouse have assets of significant value, the financial ramifications can be quite complicated. As a result, money mistakes made at this time could have far-reaching consequences for your new life.
Because this is an emotional time, it's best to trust an experienced professional with these kinds of issues.
Linda can help you sort through the these issues and reach a sound financial solution.