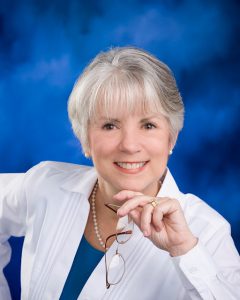 Linda Smith is uniquely qualified as a Florida Supreme Court Certified Mediator in areas of Circuit/Civil, Family & County Mediation.
She specializes in Family Law and Business Disputes for companies, partnerships, shareholder agreements.
As a Certified Divorce Financial Analyst since 2000, Linda brings an understanding of equitable distribution of assets, categories of income and expenses as they relate to alimony, and child support.
Additionally, since 1988 Linda has been an Enrolled Agent, specializing in resolving tax issues for businesses and individuals before the Internal Revenue Service.
Her strong financial background, education and experience qualify her as the mediator of choice.
Linda wholeheartedly believes in the spirit of cooperation in an amicable, peaceful and cost efficient setting. She helps you reach agreeable terms and brings balance to your agreement.
Linda's hobbies include traveling, volunteering with her Therapy Dog, Lacey, and writing children's books. Please see her stories at: Laceysadventures.com
Contact Linda and LET'S BEGIN THE CONVERSATION!